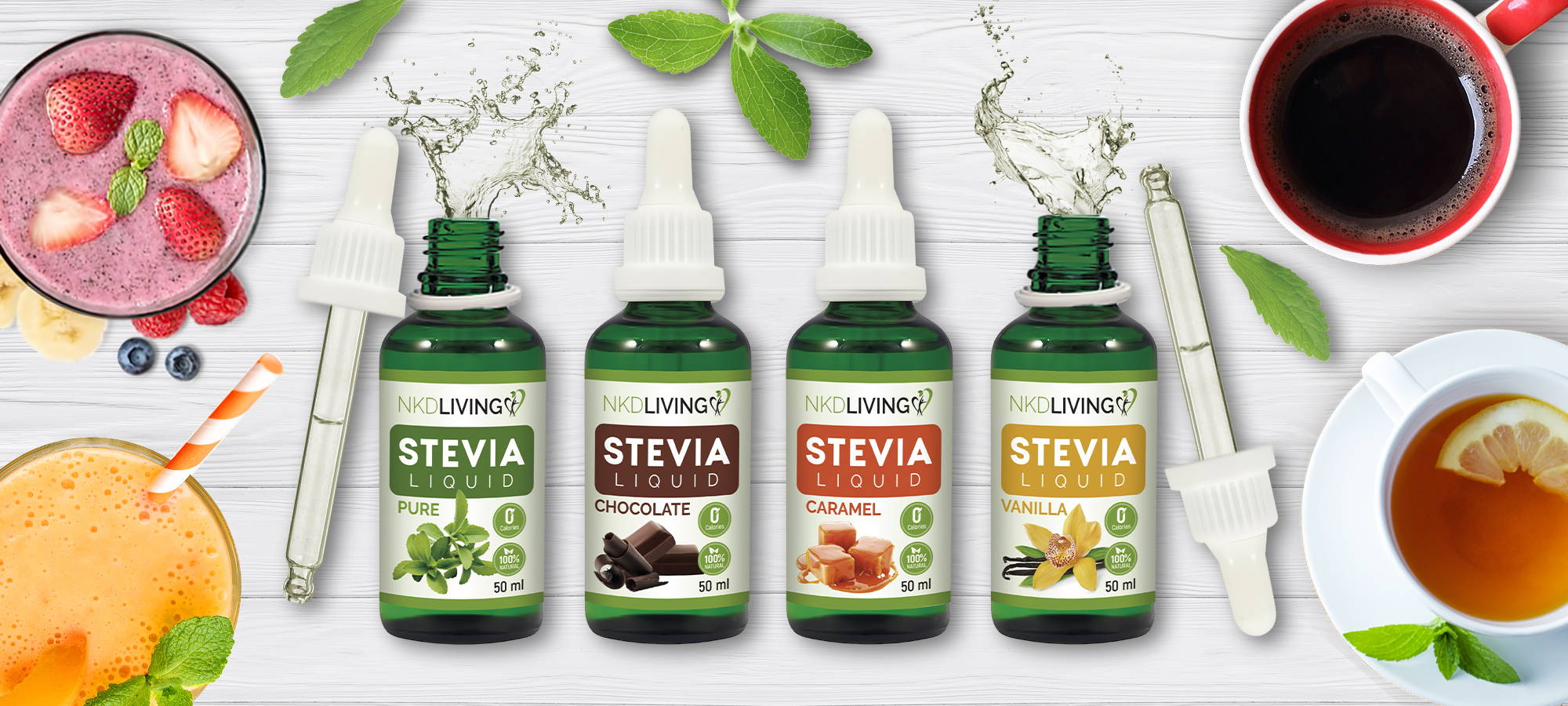 Stevia Liquid
NKD Living's Liquid Stevia is a natural liquid sweetener from the Stevia Plant that has 0 calories, 0 GI and no carbohydrates. Made from pure steviol glycosides (Rebaudioside A at 95% purity) Purified water and Vitamin C.
It is available in a range of flavours, pure, vanilla, caramel, chocolate, raspberry and cinnamon all with natural flavourings.
Why use Stevia Liquid?
Natural liquid sweetener from the Stevia Plant

0 calories, 0 glycemic index, no carbohydrates

Add 3-6 drops of Stevia to tea, coffee, protein shakes, porridge and anything else you like!

100% natural alternative to sugar and GMO-free

Suitable for diabetics, ketogenic and low GI, ideal for people who want to maintain a stable blood sugar level.